Credentials of Vicki Haynes
Ordained Minister of The Church of Wisdom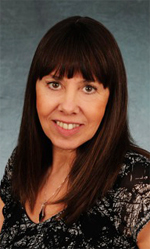 The Church of Wisdom Inc. is a non-denominational, non-profit universal and spiritual church. We embrace all of God's truths, and the many ways He has revealed and expressed Himself throughout time. The Church was chartered in 1971 with the purpose of assisting and supporting therapists and healing practitioners in their healing ministry. The Church of Wisdom Inc. headquarters are located adjacent to Delphi University & Spiritual Center at 725 Old Silvermine Rd. outside of McCaysville, Georgia.
Certification as a Doctor of Metaphysics Mh.D
Completed Doctorate Program at Patricia Hayes School of Inner Sense Development at Delphi University and holds certification in the following practices
Certification as a Holistic Practitioner
Certification as Healing Works International Practitioner – Medical Intuitive
Certification as an Advanced Kundalini Light Energization™ Healer
Certification as a Inner Sanctuary Instructor
Certification in Reflective Etheric Healing
Certification in Sacred Healing
Certification as an Akasha Sensitive
Certification in Male/Female Relationship Dynamics
Certification as a Yhandi/Inner Child Healing Facilitator
Certification as a Spiritual Healer
Certification as a Color and Sound Healing Practitioner
Registration in the International Registry of Spiritual Healers.
33rd Degree Initiate of The Holy Order of the Dove
Acknowledged as Spiritual Adept
Certification as RoHun Doctor PH.D
Completed Doctorate program at RoHun Institute of Transpersonal Psychology in Complementary and Alternative Medical Therapies 
Certification in Relationship Dynamics
Certification in Purification and Shadows/Caged One Process
Certification in RoHun Doctorate Course

 

Member of the RoHun Professional Association 
Registered at The Arthur Ford International of Mediumship
Registered as a Medium and Spiritual Counselor
 Reiki Master/Seichem Master
 Lineage of Mikao Usui trained in Usui Shiki Ryoho method
Certification as a Crystal Therapist
Trained and attuned by Laurelle Shanti Gaia at Infinite Light in Sedona, AZ.