About Vicki Haynes Mh.D, Rh.D Ph.d, Rev.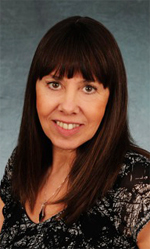 Vicki is connected with The White Brotherhood of Light. Whether you are newly awakened or a sage, The Brotherhood is here for all of us who choose a life in the Light. You may ask, "What is a life in the light?" A life in the light is the choices we make to live freely, to help mankind, to ascend to higher consciousness. We all have the freedom to choose Thoughts of Light. Most people will get caught up in their thoughts of negativity from below. With the realization that we have a choice to change, to cleanse the negative thought forms, to transform ourselves – we heal ourselves. This sounds easy but it can be difficult without loving direction. The White Brotherhood of Light can be the direction you have been looking for. If you are drawn to know more about the White Brotherhood of Light, you are a part of this journey too. We are all called when the time is perfect. Spirit always provides in the perfect way – perfect time – perfect place. These are exciting times.
We are the Light. Look to the Light inside you.